Top 5 healthy snacks you can try at home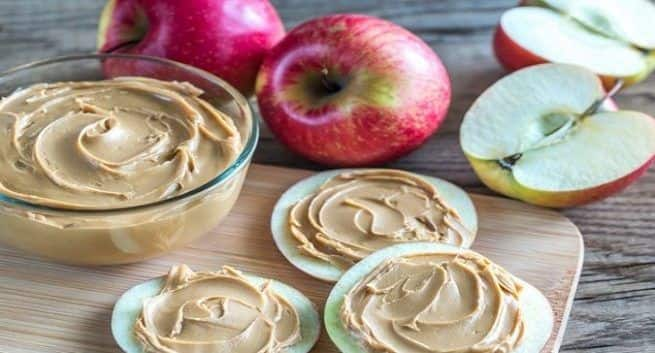 Snacking is a smart and tricky way of sneaking extra nutrients into your meals. Munching on snacks at regular intervals also curbs down our tendency to overeat during the mealtimes. So, it becomes extremely important to choose healthy options for these mini meals. Here are some snack options for you to try.
Greek Yoghurt with Mixed Berries
Berries and plain Greek yoghurt make for a nutrient-dense, delicious snack. All you need to do is add a half cup of mixed berries into low-fat plain Greek yoghurt. It helps you load up on your protein and keeps you full for longer. Apart from its high protein content, Greek yoghurt is also a great source of potassium and calcium. Berries, on the other hand, are the greatest sources of antioxidants.
Apple Slices with Peanut Butter
Peanut butter, when added to apple slices, can be a gastronomic delight, thanks to the creamy texture of the snack. Apples are high in polyphenol, antioxidants and fibre, whereas peanut butter has elevated levels of heart-healthy monounsaturated fat. You will consume less than 200 calories if you eat 1 medium sized apple with 1 tablespoon of peanut butter.
Cottage Cheese with Flaxseed and Cinnamon
To prepare this healthy snack mix half cup of cottage cheese, one tablespoon flaxseed, half teaspoon cinnamon and honey as a sweetener (optional). Cottage cheese is very filling as it is high in protein content. Flaxseeds are loaded with healthy fats like omega 3 fatty acids while cinnamon is a great source of antioxidants.
Dark Chocolate and Almonds
Almonds and dark chocolate make an easy-to-carry, satiating and filling snack. Dark chocolate is loaded with flavanols that are known to reduce heart disease risk and lower your blood pressure. Almonds are high in heart-healthy monounsaturated fat and have beneficial effects on your blood sugar levels too. According to studies, they can help you to lose weight by reducing appetite. Additionally, both dark chocolate and almonds are rich in magnesium content.
Hard Boiled Eggs With Hummus
Last but not the least, a hard-boiled egg is really the perfect blend of fat and protein for a simple yet power-packed snack that truly fills you up and more so, when paired with hummus. This protein-rich snack can carry you through your evening hunger pang. Smart tip: Wrap your egg with a slice of deli ham. Apart from protein, eggs contain vitamins K2 and B12. Two hard-boiled eggs contain 13 grams of protein and about 140 calories.
Image Source: Shutterstock
Published: July 11, 2018 5:33 pm
source_link