6 nighttime skincare tips you must follow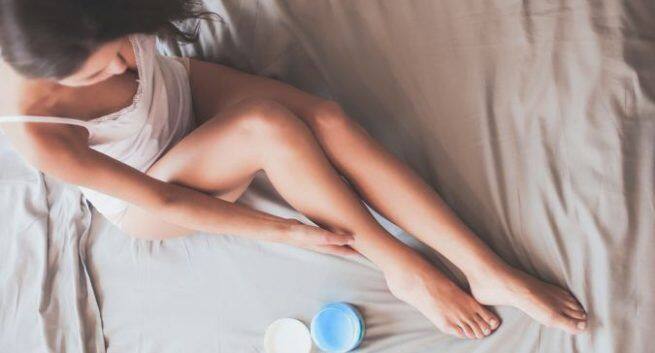 Most of us pile our skin with sunscreens, foundations, BB creams, CC creams, day moisturizers and makeup during the day. After all, you need to protect yourself from sun damage, dust, pollution, dry air, excess oiliness and dryness and look good! But what most of us don't do is nighttime skincare. This is important because at night, our skin, like the rest of the organs in the body, rejuvenates, renews and recharges itself.
1) Remove makeup: Sleeping with makeup on is a big no-no because makeup can clog your pores and give you acne and other skin issues. Use a makeup remover, micellar water or coconut oil as a makeup remover.
2) Take a hot water bath or shower: A hot water bath or shower is great for relaxing you and opening up your skin pores for better cleansing. Use a loofah to slough away dead skin cells.
3) Cleanse your face thoroughly: Make sure you use a mild face cleanser to wash away all the dirt and grime from during the day. You can use natural face cleansers too.
4) Exfoliate: It is not necessary to exfoliate every day. Do this only twice a week with a mild exfoliator. Regular exfoliation will get rid of dead skin cells and reveal fresher skin.
5) Moisturise your entire body and face: At night, our skin is left undisturbed which is why you must put moisturiser on it then. The creams or lotions will be able to soak in better when your skin is at rest while you are sleeping. Night creams go a long way in making your face look fresher, brighter, smoother and softer during the day. Night creams have ingredients that are especially meant to keep your skin moisturised for a longer duration.
6) Apply eye creams: Under eye creams work best at night because that's when they can penetrate deeper into the delicate skin around your eyes to prevent signs of ageing.
Published: September 14, 2018 12:25 pm | Updated:September 14, 2018 12:26 pm
source_link